notes
"Psychologists (and others) have talked of grief process and the various stages within it. Dry theorising is vaguely useful to identify (in part) whatever's going on at any given time. What the theories don't tell us is the stark richness of that long process- metaphor and imagery, allied with forceful, dark and vaguely hypnotic music, stands a far better chance of communicating that process, that emergence, than dry, academic commentary.
There are places in the world that are sufficiently bleak and hard, dangerous to traverse- one such is the Empty Quarter in the Arabian peninsula. I've never been there, but from what I've read it's not somewhere you'd choose to travel through unless you had no choice- as a metaphor, then, perfect.
This song is one of journeys through inhospitable places; bleak interior landscapes, with nothing but an obscure road and fierce determination to emerge to drive onwards- always following those distant drums, beating the time to the return.
This was the second song to emerge from the demo sessions at Harvey's Broadoak Studios- and in some respects this song and "Lifting Mountains" are a pair- representing the start and end respectively of a particular leg of a journey. The lyrics for "The Empty Quarter" however took some time to emerge- I was still editing them right up until stepping in front of the microphone".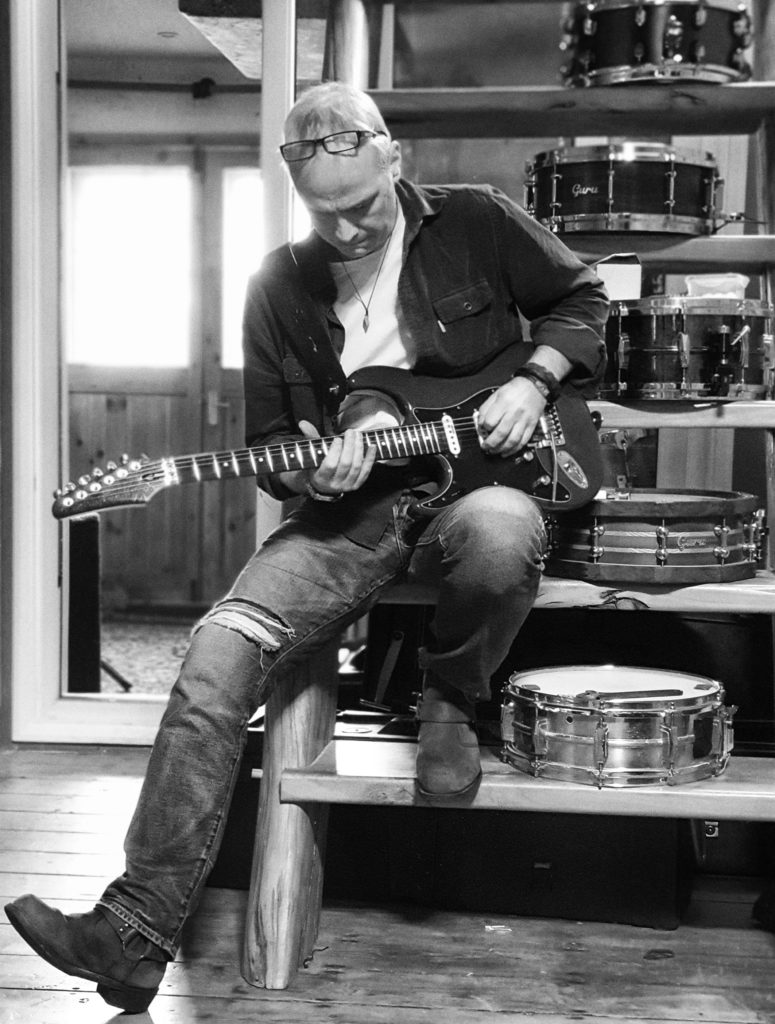 From memory, this was the first track to be laid down, right in the first sessions- Bob and I jammed it out- a short time after kicking off with just drums and guitars, Pete emerged from the control room, strapped on a bass and gave us a thundering performance to inspire us further; for the second take Chris (Edkins- Pete's assistant that day) jammed along with us; as we packed up for the day, Chris asked if we'd mind him laying down a bassline- curious, I said "yes, fine". The next day it had emerged that Chris had laid down the monster bassline you hear on the track- that was a keeper within seconds of hearing it. (Thanks Chris!).
I've always been a fan of hypnotic, repetitive grooves that just hit the spot- and "The Empty Quarter" is probably my best capturing so far of that. Even so, the song didn't give up it's secrets that easily. Just like "Nightfall", I had to spend a considerable amount of time back in my own studio, constantly refining the vocals and synths especially- and those rising pads really came alive when Pete expanded and augmented them, bringing the whole metaphor of the song alive.
I like that it ends on a rising, hopeful note- the long journey home across the dunes, desperate for water, nothing but determination (or bloody-mindedness?) to sustain that journey. It's almost impossible to pick out a favourite song from the album…but "The Empty Quarter" is definitely the one I'd love to play live at some festival somewhere, just as the sun hits the horizon, with a thousand voices rising in front of us…
---
lyrics
Winter's grip is tight
Like wire in a wound
Time in hand just trickles slowly
As steel gives way to sand
So much that's left undone
There's things I didn't get to say
Memories drift like snow
And all that's bright will rust
In still air there's a storm that's raging
So much that's left undone
Now I'm living in the empty quarter
There's things I didn't get to say
Desert king living deep in shadowed mountains
I press rich wine from red regrets
Ghosts of sand are always following
Pulling bones from my weakened hands
Distant drums are calling me
From across wide oceans
Through desert storms
I'm taking the road that leads me home
---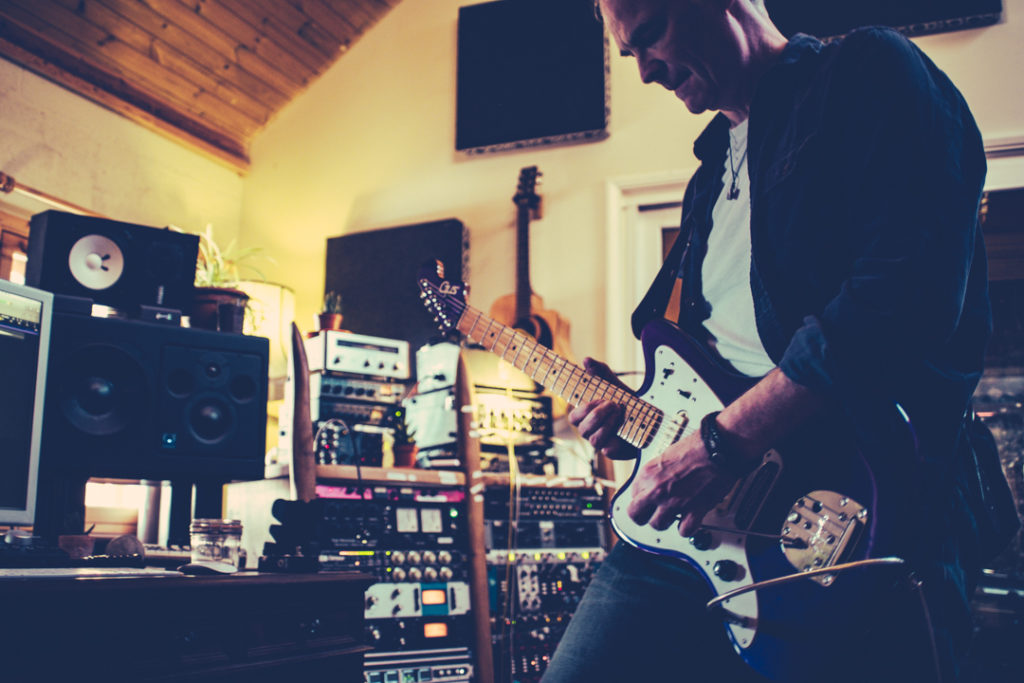 ---
credits
from the album Red, released March 8, 2020
Music & Lyrics by Niall Parker
Vocals: Niall Parker
Guitars, Prophet 8: Niall Parker
Moog: Pete Miles
Bass: Chris Edkins
Drums: Bob Shoesmith
---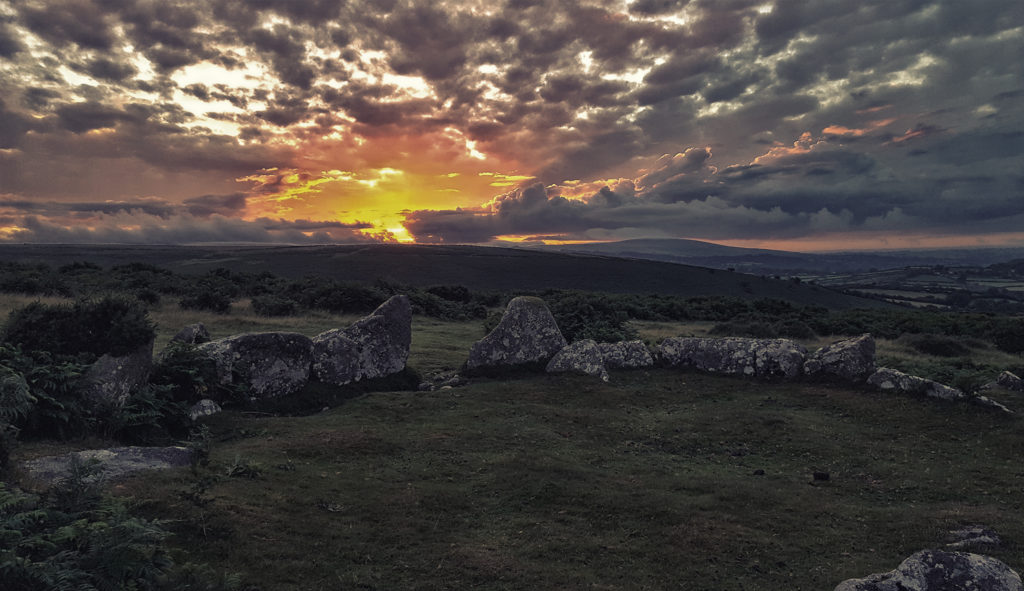 ---
equipment
Rhythm guitars: Gus Firebird, Tokai Firebird I, Gus Jaguar
Lead guitar: Gus/Eccleshall Stratocaster & MESA Boogie Studio 22
Bass: 1974 Fender Precision, Ampeg SVT
Synths: Sequential Prophet8 rev2, Moog Sub37
Drums: Ludwig Amber Vistalite Bonham reissue with Paiste cymbals