Contents
Biography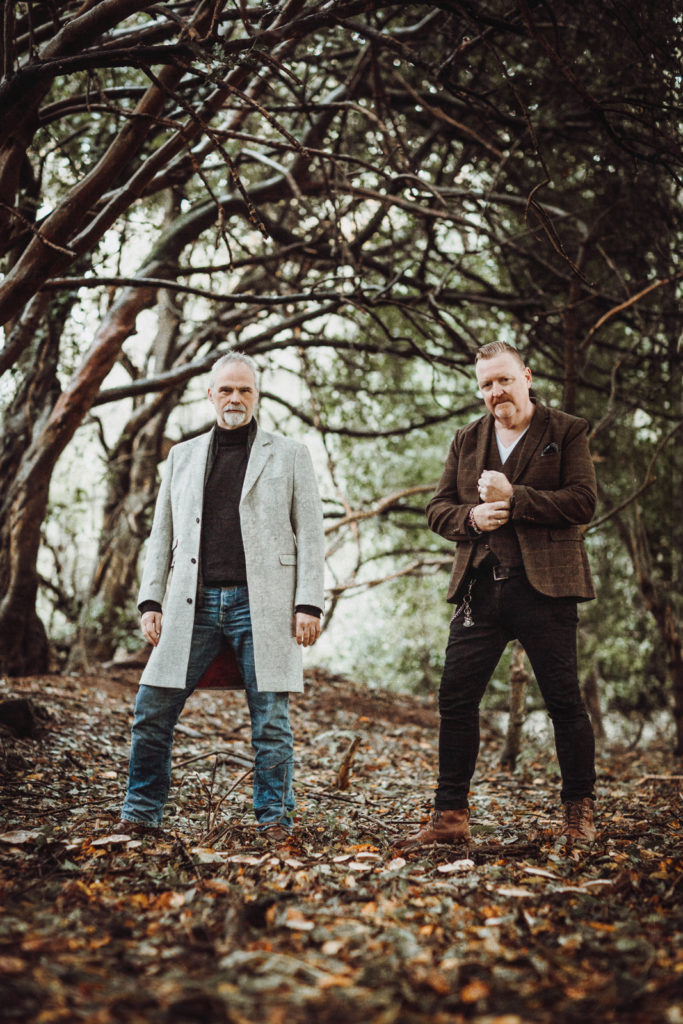 Gravity Machine are formed of two core members- multi-instrumentalist Niall Parker and drummer Bob Shoesmith.
The band combine a vast range of influences, with the cornerstones of heavy rock, progressive rock, electronica and acoustic styles all adding to the band's distinctive sound.
Taking inspiration from Neil Peart's "Ghost Rider" book (detailing the Rush drummer's journey through grief), Niall wrote a large canon of material following the loss of his wife to cancer in 2016. What started as an escape grew into a majestic set of songs detailing a transformative journey.
Recognising that the wide ranges of genres and influences that the material traversed, Niall contacted Dartmoor-based super-producer Pete Miles (Martin Grech, Bring Me The Horizon, Canterbury, Architects) at Middle Farm Studios; who after hearing the demos agreed to produce the album in a series of session spanning 2018 and 2019.
Performed primarily by Niall on voice, guitars, bass & keys, the resulting album features drums from Bob Shoesmith, contributions from Pete Miles, vocalist Kat Marsh (Bring Me The Horizon, Choir Noir, We Are The Ocean) and bassist/engineer Chris Edney and Niall's daughters.
"This was not an easy album to make- I knew it had to have absolute, unshakeable integrity and authority- with that in mind, boldly crossing genres was an important creative step, liberating the approach to allow that goal to come through." said Niall.
"Laying down a Tony Levin-derived bass track, then immediately moving to guitar and meshing a Niles Rodgers inspired guitar line with a My Bloody Valentine-inspired counter-guitar was challenging. At times, I felt I was asking my various influences 'how would you approach this?' and taking that imagining as a response".

"Finding the right emotional stance was also difficult- I didn't want to create a requiem; I was happy for aspects of the album to be extremely confronting ("Pharmacopoiea" is intentionally disturbing; a musical representation of chemotherapy, using jarring dissonance, hectic percussion and taking cues from Radiohead and My Bloody Valentine); however I didn't want it to be unlistenable; I didn't want to lose the celebratory aspect of the entire process. Keeping that in mind while wrestling with the creative demands of the closing song "Nightfall" took months, more than ten completely difference demos and approaches….only for it all to come together very smoothly at the last minute".
Following the completion of the album, Niall drafted in an old photographer friend, Harry Duns and invited him to creatively respond to the album- not only in capturing an appropriate image for the band, but also in terms of video. Initially reluctant (not having done any video work before), Harry produced a masterpiece video for the first single "Dreamtime"- combining stock video with the haunting results of a freezing day's shoot on Dartmoor.

Gravity Machine released two initial singles- "Dreamtime" and "It's Summer" before releasing the album on the 8th March 2020. To date, the two videos have notched up over 100k views across social media platforms, mostly by word of mouth, and garnering interest across the world.
video links
Social Media
Streaming Links
Request a review copy
Image Pack
Click here for our image pack.

All images ©2019-2020 harry duns & gravity machine