notes
"This track is about travelling, touring and being part of the global tribe of musicians- all of us, at some point, are "sliding through those towns", somewhere in the world…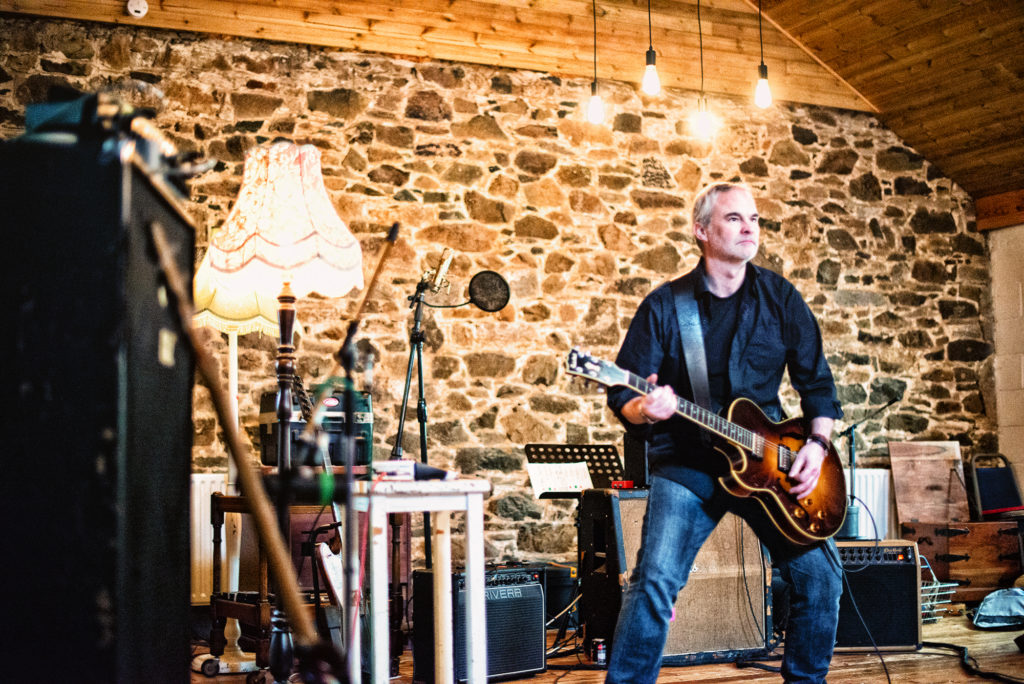 Part of it refers to a mind-expanding trip to Canada in 2008, visiting a brother I didn't know I had- Steve Durand (who I'd met with Melissa Auf der Maur in 2004 when they were touring the ADM album); being inspired by his perseverance, groundedness and wisdom.
He came to see Dartmoor in 2009 and I was able to return the gift of his Canadian lakes with Dartmoor's ancient stones- "walking long by the standing stones"- a tripped out long conversation over a huge eight-hour walk. This song was first jammed out as a riff by both of us sitting in the garden of a Dartmoor pub…I'd recorded a demo after that, which Red had heard and liked.
It also refers to another Canadian- this time a powerful, and highly inspirational woman- another "Red" (who managed to find me tickets to see Rush live in Montreal- I'd told her earlier that day that I'd never been able to see Rush live- naturally, being Canadian, she took this as fundamental problem that needed fixing immediately). She understands, more than anyone I have ever heard, the importance of a female spirit in music. I've only met her a few times…but we need our heroines as well as our heroes.

Then there are my friends that I played for and with, touring around England- other bands, other musical friends- always moving. Long exhausting drives after far-away shows, sometimes to playing to the bar-staff, sometimes to big crowds. Arriving home in the small hours, catching a few hours sleep before stumbling into work at 9am…
Lastly- the long drive across the south in 2008 and 2009, coming home to Dartmoor- Red and daughters, back and forth across the south, carrying our possessions home- in the same tour-van that had carried me to and from so many places.
Behind all that…the high tors- a majestic and grounding presence; a constant reminder that our presence here is transitory…but that they'll ground us while we do what needs to be done…

This was a great song to record- Bob and I hadn't had much- if any- time to rehearse it, so we had bits of paper everywhere with the arrangement laid out, a couple of run-throughs to shake it out and then just a great take. One of those songs that just wants to be played.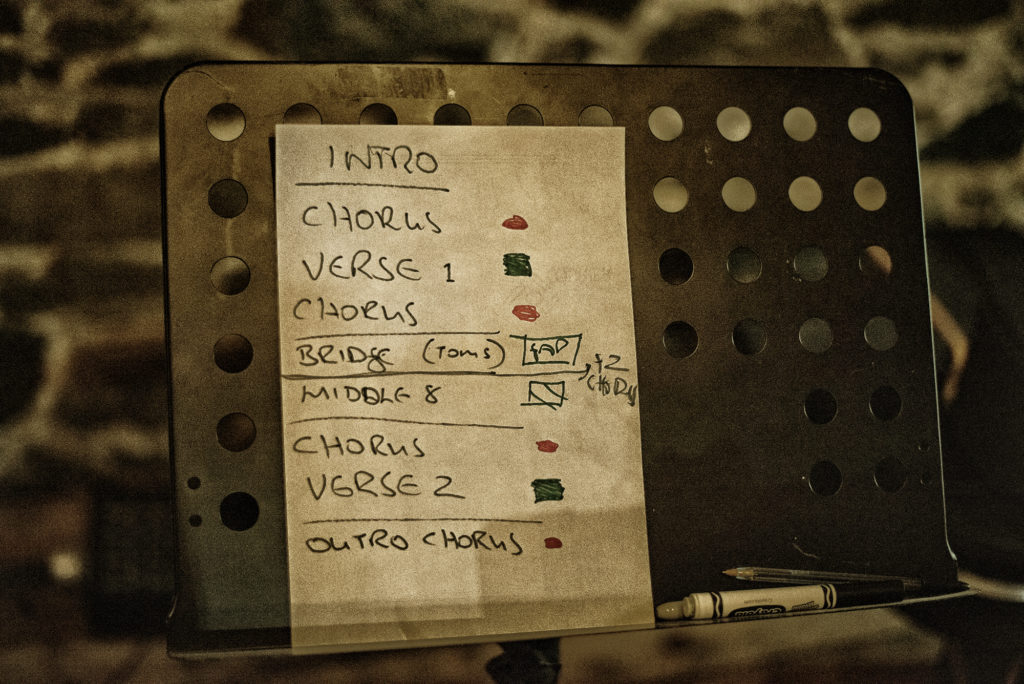 Capturing the larks that bookend the song was painful- it took myself and my daughters six hours of patience, sitting up on the moor in summer 2018, with microphones and a recorder- for a deserted place, Dartmoor can be pretty busy- distant noise, aircraft, walkers, cyclists, other birds- and the ever present sheep…and the minute there was silence, the larks (which up until then were singing at near-Motorhead volumes) would instantly silence themselves. However, all that patience resulted in some beautiful larksong- just as Red and I had heard when we stopped on the moor to ground ourselves".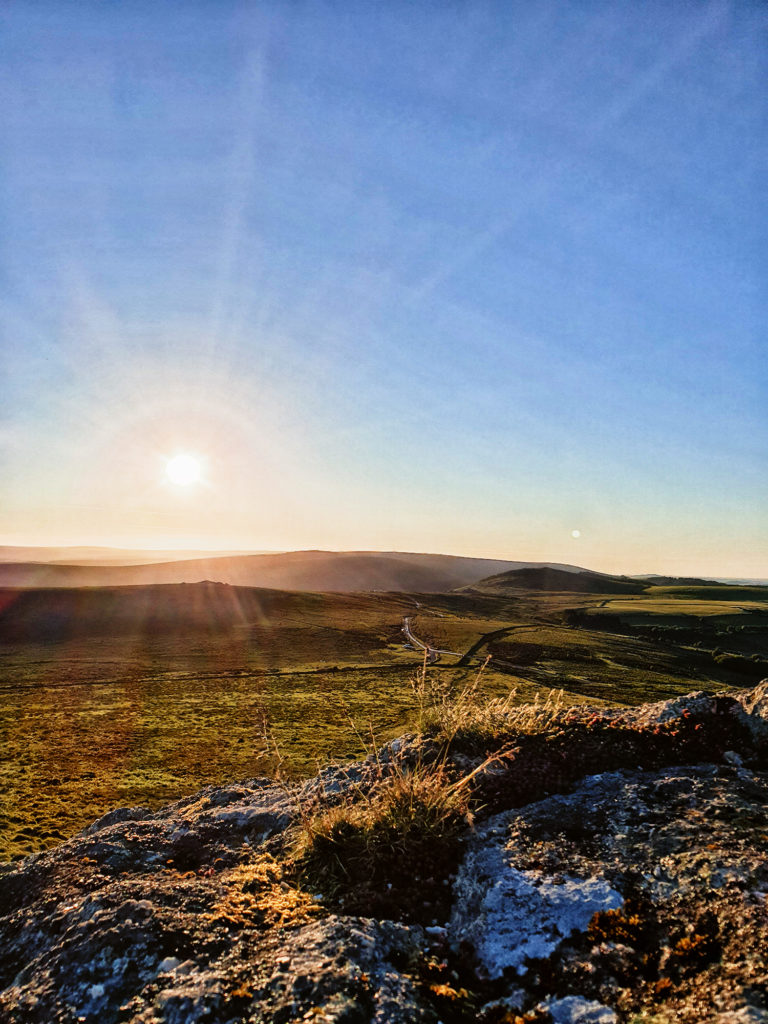 ---
lyrics
Yeah got my brother 'cross the ocean
Yeah we're walking long by the standing stones
Yeah we're fighting hard and we won't go down
Yeah it seems to me we're moving
Sister red she brought it back
Following the waves
Brother stand tall face the dawn
Holding the line
Horses running through the years
Dogs running free
Heard my brother say to me
"Don't fight with fate"
Yeah got my brother 'cross the ocean
Yeah we're walking long by the standing stones
Yeah we're fighting hard and we won't go down
Yeah it seems to me we're moving
Took a nighttime diesel run
Right across the south
Heading down towards the stones
Rolling through the hours
Stringing up with 12 gauge
Sliding through those towns
Horsemen running through the night
Riding on the power
Yeah got my brother 'cross the ocean
Yeah we're walking lone by the standing stones
Yeah we're fighting hard and we won't back down
Yeah it seems to me we're moving
---
credits
from the album Red, released March 8, 2020
Music & Lyrics by Niall Parker
Vocals, guitar, slide guitar, piano & synth: Niall Parker
Drums: Bob Shoesmith
Produced, engineered, mixed & mastered by Pete Miles at Middle Farm Studios.
Lyrics & Music ©2019 Niall Parker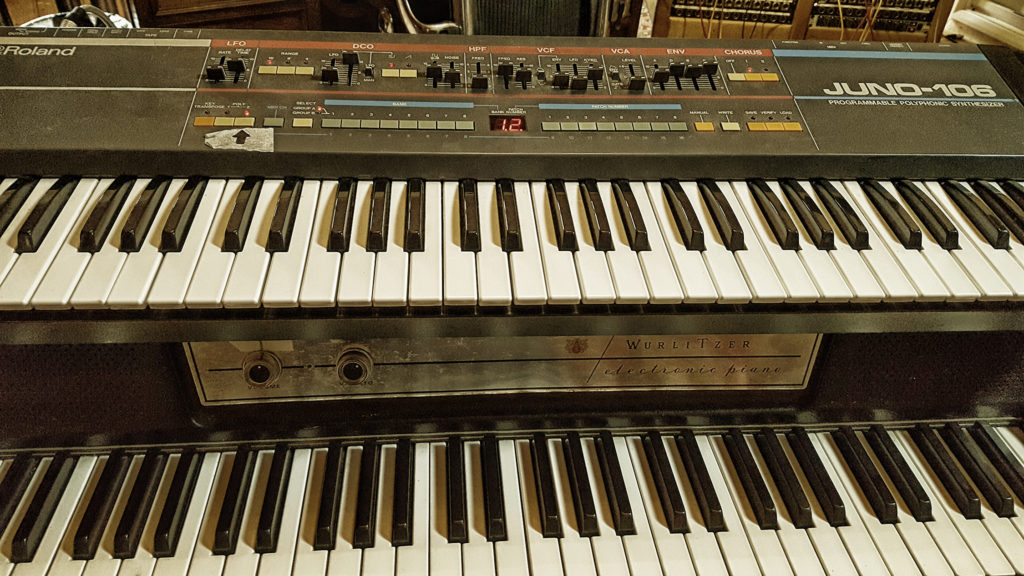 ---
equipment
Guitars: Eccleshall ES175TDC & Eccleshall/Gus Stratocaster
Amps: Rivera R55-12 and a Dean-Markley DM-80-DR (both into 4×12's); Boss DC2
Slide Guitar: Les Paul with P90's; Origin Effects Sliderig
Bass: Musicman Stingray
Drums: Ludwig Amber Vistalite Bonham reissue with Paiste cymbals
Synths: Roland Juno106 & Sequential Prophet8 rev2