notes
Breast cancer- to an observer (and a male observer at that) seems to me to be a designed-cruelty; something to attack the soul and essence of a woman in a series of assaults on her being, corporeality and presence.
Almost as brutal as that is the treatment- chemotherapy & radiotherapy, to say nothing of the side effects, and the other drugs just to contain the side effects, and the drugs to allow the other drugs to work. Drugs to mitigate the side-effects of the other drugs. I'm pretty sure I didn't capture all the names of the drugs involved (and the sheer volume of them that had to go back to the chemists after Red had passed- that was disturbing in itself).
I set out to try to create a disturbing piece of music, that captured something of the brutality of it all. In doing so, I also realised that- elsewhere in the world- there are those who don't have the luxury of undergoing this treatment- or, in some countries, who have to make the agonising choice between premature death, or bankrupting their family to pay for treatment. So- for all my and other's sorrow, we were fortunate to have the time we had".
---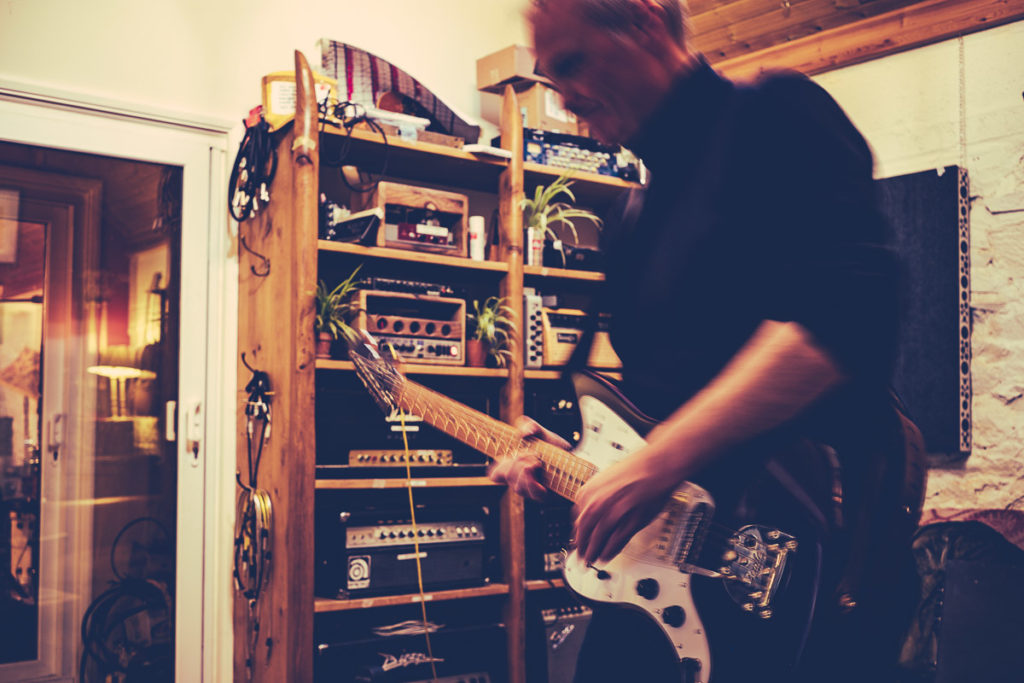 ---
lyrics
Domperidone
Sumotriptan
Denosumab
Diazepam
Ondansetron
Paracetamol
Solpadol
Ibuprofen
Tamoxifen
Oramorph
---
credits
from the album Red, released March 8, 2020
Music & Lyrics by Niall Parker
Vocals: Niall Parker & Lucia Parker-Schweizer
Guitars, OB12 & Prophet 8: Niall Parker
Programming, DFAM & Moog Synths: Pete Miles
---
equipment
Guitars: Strat/Jaguar hybrid, made by Gus Guitars, to a Johnny Marr wiring spec, with Bare Knuckle Jaguar pickups & EQD Erupter.
Synths: Oberheim OB12, Sequential Prophet8 rev2 & Moog Sub37