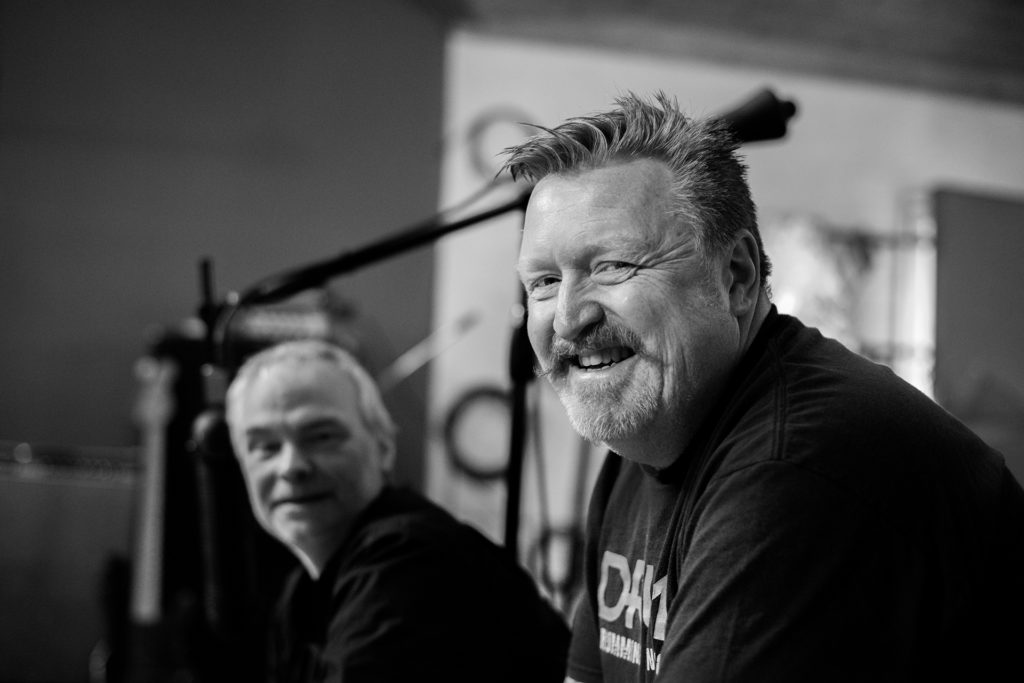 Pulling together a huge tapestry of influences, Pulling together a huge tapestry of influences, from world music, through desert landscapes, heavy rock, folk to electronica, to the sounds of their own home in South West England, Dartmoor based Gravity Machine released their debut single, "Dreamtime" in December 2019, followed by their album "Red" (released in March 2020), produced by Pete Miles at Middle Farm Studios in Devon.
The core of the band are multi-instrumentalist & vocalist Niall Parker, and Bob Shoesmith on drums. There are a number of guests on the forthcoming album, including Kat Marsh (Lionface) and Pete Miles.
Niall & Bob first met in 2001, during rehearsals and auditions. Since then, they've worked on a large variety of projects together- not least Age of Reason between 2004 and 2009. A long hiatus followed, during which both members of the band concentrated on other projects.
In 2011, Niall's wife was diagnosed with breast cancer; resulting in her passing in 2016. Niall turned to music in to process this loss, and what started as a distraction grew into a tapestry of songs documenting that process…along the way celebrating life and the growth and expansion that can emerge from life's events.
A short series of writing sessions at Harvey Summer's Broadoak Studios in 2017 to revitalise the pair's working practices (after a playing hiatus of 7 years) were followed by extensive writing and sonic experimentation in Moretonhampstead (on Dartmoor) to create a roster of songs that captured a wide range of sounds, genres and moods that began to fully reflect the creative goals they'd set.
Recognising that capturing this wide palette of sounds would require production skills above the band's own, the band reached out to NME-nominated "super-producer" Pete Miles at his Dartmoor facility, Middle Farm Studios. After hearing the demos, Pete agreed to produce the album. A cluster of recording sessions followed through 2018 and 2019 allowed all the material to be fully realised, in a rich and satisfying record.
Influenced by John Bonham, Bob brings a massive groove to bear on the music created by Niall. Bob's played a Ludwig Vistalite kit for a very long time- adding a distinctive sound to the band.
Primarily a guitarist/vocalist, Niall also plays bass, keyboards, mandocello, dulcimer and synthesizers. A lifetime interest in open tunings, combined with a vast range of influences from West Coast rock music through to English and Celtic folk music, via electronica and ambient music, the band create a sound all their own.
The band are currently writing new material for the second album.